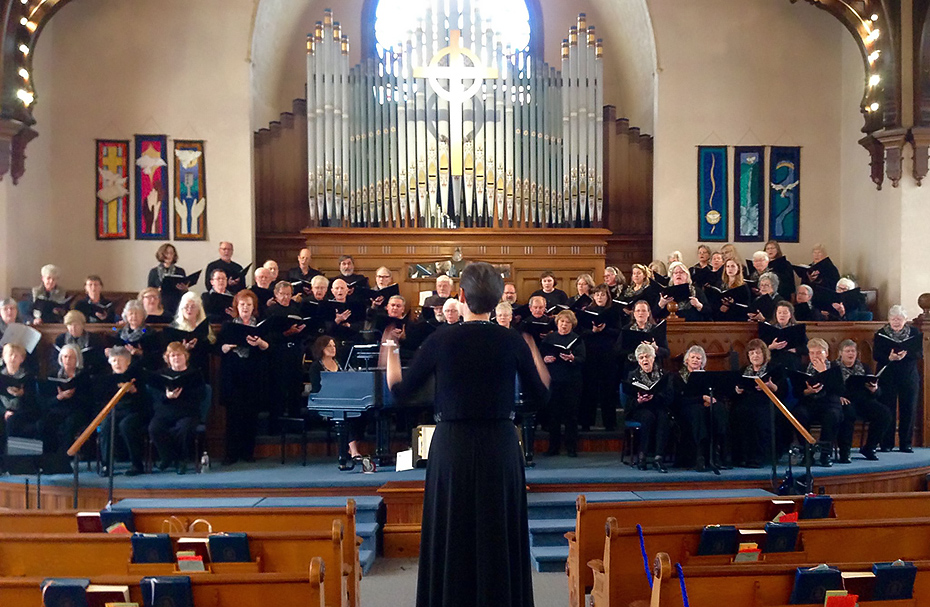 OUR MISSION
The Community Chorus of Port Townsend and east Jefferson County is an educational, artistic and recreational, non-profit 501c3 organization. Our commitment is to provide amateur singers astimulating opportunity to improve skills and perform while providing support and mentoring. We invite and encourage youth involved in vocal studies to participate in our concerts whenever possible and provide scholarships to those pursuing the study of vocal music beyond high school. The Chorus benefits the general public providing quality vocal music concerts, encouraging music appreciation and participation.
The Chorus began in the fall of 1975 when a group of singers banded together to perform Handel's Messiah under the direction of Russell Abbott. Other directors have been Dr. Marvin Pollard (1977 to 1986), Gerry Hyatt-Bergstrom (1986 to 1991), Robert Forman (1991 to 1998), Mary Lou Montgomery (1998 to 1999), Forest Daniel (1999 to 2001), Adam Burdick (2002 to 2004), and Rebecca Rottstolk (2004 to 2006 and as Winter Director through Winter 2015). Diane Perry Thompson (Fall 2007, Fall 2008, Fall 2009). Leslie Lewis (Spring Director: 2011 to the present). Director Tina Grewell joined us for the 2016 and 2017 Winter seasons. Jonathon Stafford and Sarah Moran are currently alternating Spring and Fall seasons.
The Chorus performs two concert seasons a year, with Winter concerts in December and Spring Concerts in April, often accompanied by orchestras of talented local musicians.