Chorus officers:
President:
1st VP:
2nd VP:
Treasurer:
Secretary:
At-Large:
At-Large:
Linda Atkins
Cris Wilson
Lee Ann Chearneyi
Pat Hartman
Joan Coyne
Lynn Nowak
Sue Reid
Section Liaisons
:
Soprano;
Alto I;
Alto II;
Tenor;
Bass;
Jill Ivy Hoins
Jody Glaubman
Pat McMinds
Doug McMinds
Doug McMinds
Special Thanks to Our Volunteers


Music Librarian and Registrar Kitty Reed
Publicity Chairperson Lynn Nowak
Sue Reid preparing MIDI files.
Germaine Arthur manages ticket sales.
Cris Wilson leads the patron drive.
Sue Reid does our web site.
Pam Clise is our historian.
Posters and programs are printed by SOS Printing
We are grateful to St. Mary Star of the Sea Catholic Church for allowing us to use their space for rehearsals.
Artistic Staff
Director Tina Grewell
Tina Grewell is a Chimacum native who has recently returned to the area and is currently teaching K-2 music in the Chimacum School District.
Tina sang with the Community Chorus during one of its early seasons, and counts chorus co-founder and director Gerry Hyatt Bergstrom and another former director, Mary Lou Montgomery, among her mentors.
She earned her bachelor of arts degree in music at Cornish College, where her emphasis was vocal performance. She received her music teaching credentials from the University of Washington and continues her education as a master choral conductor with the Bonner Institute of California. She has received numerous credits from Seattle Pacific University and has an equivalence to a master's degree in choral conducting.
Tina spent 19 years teaching in the Snoqualmie Valley School District and 9 years in the Issaquah School District. Her students have consistently received top awards and honors. She has directed many musical theater productions in addition to directing large youth choirs.
As a vocalist, Tina was a member of the NW regional choir "Breathe of Aire", with whom she has traveled and recorded throughout the US and Europe.
We are excited to welcome Tina and to invite her to share her expertise with us, and are looking forward to an exciting Fall season!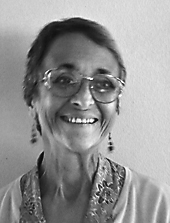 Pianist Diane Thompson

Growing up in a musical family, Diane started taking piano lessons when she was 7 and continued through college with two majors: music and teacher certification. She graduated from San Jose State College in1964. In California, Diane was a classroom teacher for a number of years, covering grades K-6, and played for many Community Theatre musicals.
Here, in Port Townsend, she played for numerous musicals in both Chimicum and Port Townsend High Schools and, after a few years, was made Musical Director in P.T., teaching the music as well as accompanying for the productions. Diane also taught piano privately, having as many as 40 students at one time.
When she came to Port Townsend in 1977, she joined the Community Chorus as a singer, and volunteered to fill in if needed as an accompanist. The director, Marvin Pollard, called her at the beginning of the next season to say that his long-time accompanist had retired and asked her to take over. She has served as accompanist for our group for many years, saying, " This has been one of the greatest delights of mv life!"