Chorus officers:
President:
1st VP
2nd VP:
Treasurer:
Secretary:
At-Large:
At-Large:
Linda Atkins
Carol Chandler
Lee Ann Chearneyi
Pat Hartman
Carol Chandler
Joan Coyne
Lynn Nowak
Sue Reid
Special Thanks to Our Volunteers
Section Liaisons:
Soprano;
Alto I;
Alto II;
Tenor
Bass;
Jill Ivy Hoins
Jody Glaubman
Pat McMinds
Tim Whicher
Jon Stafford
Music Librarian and Registrar Kitty Reed
Publicity Chairperson Lynn Nowak
Sue Reid preparing MIDI files.
Pat Hartman manages ticket sales.
Sue Reid does our web site.
Pam Clise is our historian.
We are grateful to St. Mary Star of the Sea Catholic Church for allowing us to use their space for rehearsals.
Artistic Staff
Jon Stafford, Director, Winter 2018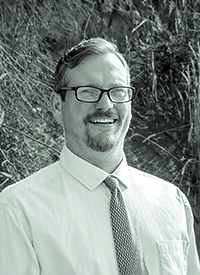 Jonathan has been the associate conductor of the Community Chorus for the past two years. He received a Bachelors Degree in Music Education from the University of Michigan in Flint in 2005. Jonathan taught briefly at Carmen Ainsworth Junior High in Flint Michigan. He also was the church choir director at Flushing United Methodist Church during college. Jonathan and his mother, Colleen Johnson, co-conduct the local group, The Summertime Singers. Jonathan is the proud father of two daughters, June and Jade. He is also a bartender and server at The Fireside restaurant in Port Ludlow Washington.
Sarah Moran, Codirector, Winter 2018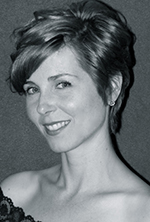 Sarah Moran is happy to have the opportunity to work with the voices of the Port Townsend Community Chorus. Sarah is a professional voice teacher and maintains voice studios in Seattle, Sequim and Port Townsend. She also serves as choir director for First Presbyterian Church, Port Townsend.
Sarah has a long history as a professional classical soprano having performed with Tacoma Opera, Tacoma Symphony, Opera Quad Cities, Elgin Choral Union, Brevard Philharmonic, Galesburg Symphony, Opera Pacifica and Kitsap Opera among others. Sarah also performs as a member of Port Townsend's own Rainshadow Choral.
Sarah has served on the faculties of Knox College and Monmouth College in Illinois where she taught private voice, vocal pedagogy and directed opera workshop. Sarah is currently a doctoral candidate in Voice Performance at the University of Washington.
Sarah resides in Chimacum with her husband Gregory Lewis and her two children Seamus and Cora.
Theresa Chedoen, Pianist, Winter 2018