Become a Contributor

Thanks to the following organizations
for their kind donations.

Port Townsend Arts Commission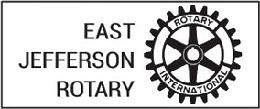 East Jefferson Rotary



Kitsap Credit Union



Crossroads Music


Port Townsend And East Jefferson County Community Chorus 2018 - 2019 Annual Fund Drive
Dear Friends of the Chorus:
The Community Chorus recently presented a commemoration of the Civil Rights Movement, including an acknowledgment the 50th anniversary of the assassination of Dr. Martin Luther King, Jr. with a special collage of spirituals and Dr. King's writings/speeches. It's hard to believe it's been 50 years since the day that Dr. King was killed. The late 1960s were a time of tumult. Many of us lived through it, either witnessing from the sidelines or out in the streets or battlefields in one way or another. The Chorus will also include a lighter portion on the program, with songs of the late 1960s. Not only were the singers and the audience moved by the more serious part of our commemorative concerts, but they enjoyed hearing some of the songs of the era as well.... protest songs and popular songs of the time.
We appreciate your help to make these community events the best they can be. For a minimum donation of $25.00 we will acknowledge you in our spring program and provide you with 2 complimentary tickets. The Spring concerts will be on April 6, at First Presbyterian Church in Port Townsend and April 8, in Chimacum, location to be announced. We appreciate your support and look forward to seeing you in the audience this year.
Linda Atkins
Donations may be made via Paypal (below) or addressed to
Pat Hartman, PTCC
210 Sunset Blvd
Port Townsend, WA 98368.
Checks may be made out to PTCC.
You also may give your donation envelope to any chorus member.
We thank you for your support of the Community Chorus!